We are four Venice's authorized and specialized tourist guides, as well as four friends who share the same profession, interests and a great love for this unique city. We will be pleased to take you through the maze of canals, calli and campielli to disclose Venice's wonders and secrets.
 
Browse through our website for a brief introduction to the many tours available. Feel free to contact us by telephone or e-mail for further information or if you are thinking of a tour that does not appear within our proposals.
 
A few lines or even a website cannot embrace the immense range of possible places and itineraries! Venice is a small city but it is a casket treasuring a wealth of precious jewels.
 
Let's set off to the discovery of the pearls of the Lagoon!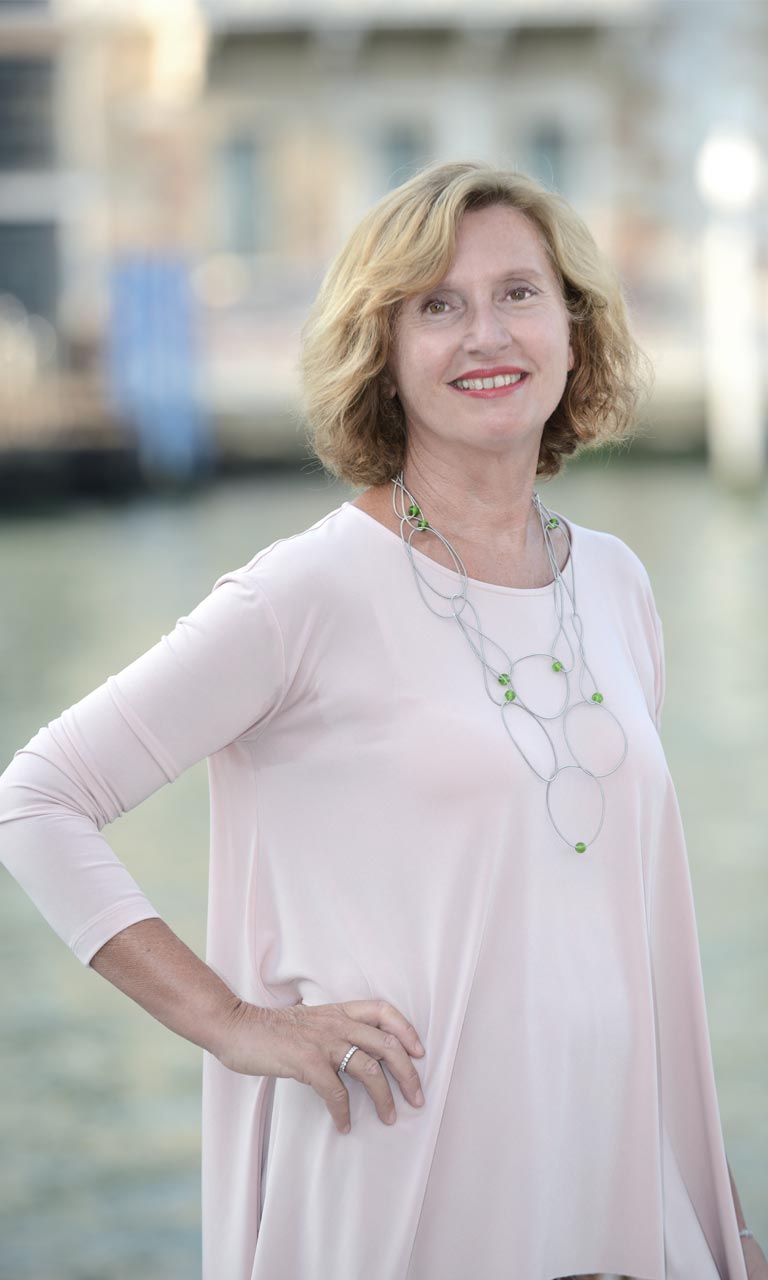 Antonella Bracco
My name is Antonella Bracco and I work as a tourist guide in Venice.
I was born in Turin in 1962. In the early 80s I went to London to improve my English and there I
met a young man from Venice, who would then become my husband.
A couple of years later I moved to Venice and fell in love with the city, too!
Here I studied Russian, English and Polish, taking a specialization in history and art at the Ca' Foscari University.
After my graduation, I devoted myself to the study and discovery of the masterpieces, the history and the secrets of the most magical city in the world: Venice. I took a first examination to work as a tour manager, then a second examination to become an authorized tourist guide in Venice.
Many years have gone by and I still have so much to learn about it.
Here I am, looking forward to taking you to visit Venice!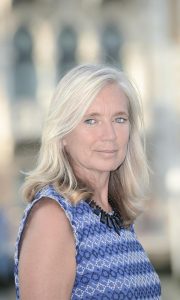 Ilaria Rizzardi
My name is Ilaria and I am a pure Venetian. I was born and bred in Venice from Venetian parents. I got a degree in foreign languages – English and Spanish – at the Cà Foscari University.
But only later did I realize my deep passion for my city. After studying hard for five years, I succeeded in the examination to become an authorizes tourist guide. Today, after a few years' experience, I can say this is the best profession in the world and I know I can communicate my love for Venice to everyone.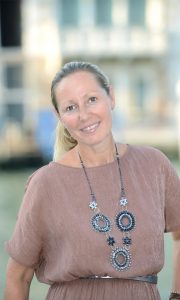 Martina Boffelli
My name is Martina and I am from Venice. I studied English and German in order to become an interpreter and translator at the University of Bologna. I travelled around Europe and lived and worked in Germany and England.
Then I returned to Venice Lido where I was born.
Lido is a charming little island between the lagoon and sea with Art Nouveau villas and beautiful gardens. In Venice I qualified as a professional
multi-lingual guide.
This gave me the opportunity to meet people from all over the world. I enjoy gardens especially in Venice and the lagoon islands.